We often get the question, "who utilizes The Day Offices?" And the answer most often is, "Individuals working in all different industries that simply desire flexibility & professionalism."
The key factor that most of our clients are looking for is they want to be able to utilize an office space with low overhead and no contract. In other words, they desire flexibility!
Allison Sikorsky is no different. Allison has established The Day Offices as the welcoming & professional meeting space for her client intake appointments.
A Little Insight to Allison & Her Practice
As the founder of At Your Service Psychiatry, PLLC and a board-certified Psychiatric Mental Health Nurse Practitioner, Allison graduated from Rush University in Chicago, Illinois through the top Psychiatric Mental Health Nurse Practitioner program in the nation in 2011. She spent the last nine years as a Psychiatric Nurse Practitioner treating patients with various mental health needs, meeting them any place they are in their journey.
Allison's clinical experience spans most settings including community mental health, outpatient, inpatient acute psychiatric units, psychiatric consultation-liaison services to various hospitals, geriatric psychiatry, as well as general psychiatry.
Allison specializes in Telepsychiatry or Online Psychiatry. If you are not familiar with this type of practice, you can check out this video that explains this growing form of medicine.
You may be wondering, "Why does she need an office then?" Great question… And the answer is simple. In order to prescribe medications to certain patients, the state requires that an in-person psychiatric intake is done. So although a lot of Allison's client calls can be done from home, she needs a professional space for the initial intake appointments.
Allison knew she could set up a "pop-up psychiatry office" with the medical supplies she needed like an EKG machine, a blood pressure cuff, etc., but she needed to find the right space to accommodate her patients and her fluctuating schedule.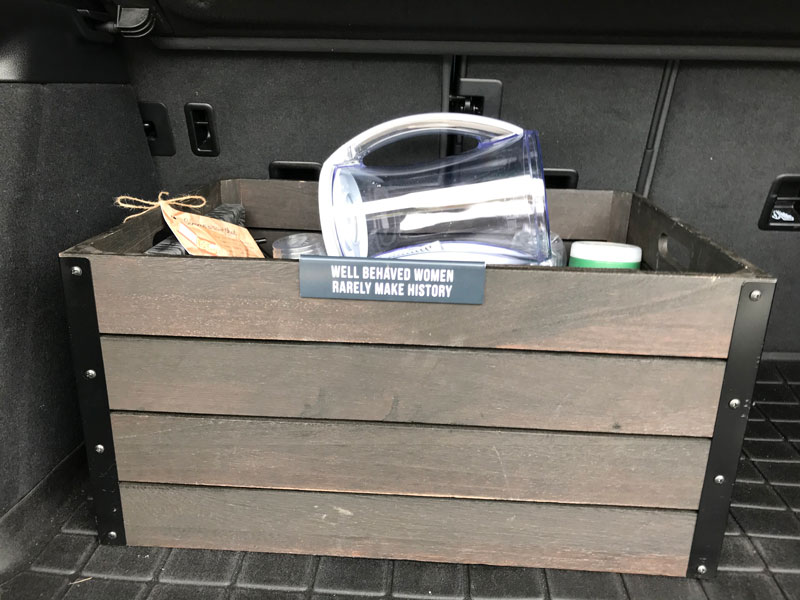 Searching for The Perfect "No Contract Office"
When Allison started looking for a hub for her psychiatric practice, she wanted to keep it low-overhead, and the space needed to be cozy for patients. "I did not want it to feel super corporate when clients walked in, like a Regus office space." She shared that she loves The Day Offices because it is a family company and not a big corporate conglomerate.
Allison knew that she wanted to provide private, convenient care to the patients she was meeting with. After one visit, Allison fell in love with The Day Offices. It was a perfect fit because the design for the space is light and breezy and nondescript.
With Allison's private practice, her mission is to reduce the stigma associated with seeing a psychiatrist. Allison does this by meeting with one person at a time. Each visit is staggered so there is no one sitting around in a waiting room. Allison is grateful that "it doesn't even feel like a doctor's office when my patients walk into The Day Offices."
The well designed space allows Allison to offer everyone she meets with a first-class experience with the highest confidentiality. Many of the individuals that Allison meets with are professionals and even clinicians themselves, so privacy is of highest priority.
More Benefits To The Day Offices
In making The Day Office's the hub for At Your Service Psychiatry, PLLC, Allison also chose to reserve a mailbox that offered the same address (adjacent to The Day Offices). Not only is this convenient, but it allowed Allison to have a forward facing office address so she can setup a Google business listing and other directory listings without using a home address. That alone should help to improve her search engine rankings. Learn more about our mailbox services.
"But How Is It Booking The Space?"
When we inquired what Allison's experience has been like in booking the space she needs, she said that she has loved the coworking space experience with The Day Offices. She books the space she needs three to four months out. She always has the space she needs but is not locked into any long term contracts. She is able to schedule office space when she needs it, and does not have to pay for the space when she doesn't.
If you're like Allison and desire a no long-term commitment, no contract space to serve your clients or patients, consider The Day Offices. We truly enjoy empowering clinicians, counselors, entrepreneurs, and consultants by providing them with a flexible, professional office space. Are you one of those individuals? Drop us an email, and let us help you take your endeavours to the next level.